| | |
| --- | --- |
| Posted by JNV-AAN on July 16, 2020 at 10:00 AM | |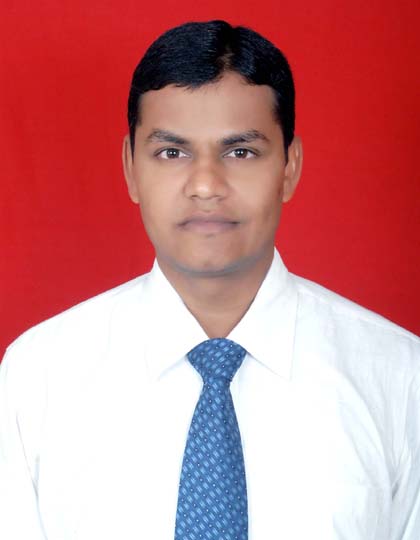 Hello Friends,
My name is Pradeep Kumar and I am 1994-2000 passout from JNV Rewari. Presently, I am serving as SDM Firozepur Jhirka and CEO Zila Parishad & DRDA thorugh Haryana Civil Services. After passing out from JNV Rewari, I joined Indian Air Force as an Airman to meet livelihood demands of family as my father was a daily wage labour. Also, Air Force gave me chance to serve my nation. It provided me a good platform for future. Life in Indian Air Force added to qualities like discipline, commitment, team work, respect to composite culture, tolerance and never say die attitude (NSD), empathy towards weaker sections, which were already inculcated by Navodayan life. Here, I completed my B.A. Honours from Sociology and M.A. Sociology both from IGNOU due to regular nature of service. But, values learnt in JNV life continuously motivated me to further excel in life.
So, I started preparing for Civil Services along with my service. In the year 2011, I joined SBI as Probationary Officer but work does not seem interesting to me. So, I resigned from banking service. During this time I qualified NET-JRF by UGC in Sociology. Reason for this was to look out for an alternative career which can provide me livelihood source and also leisure time to do Civil service preparation. Life was full of struggles again as i took risk of taking coaching in Delhi with no Job. Parents were also not in a position to help me. But many of Nvaodayan and Air force friends helped me by providing financial help also. Values learned at JNV and at Air Force made to be self motivated during these adversaries
New Phase of my life started when I joined Jawaharlal Lal University as JRF research scholar. This was 2nd breakthrough in my life, 1st was admission to JNV. JNU provided cheaper and quality world class education. It gave me academic and argumentative rigour in my personality. In the year 2013 I was selected in Haryana Civil Services as BDPO. I Appeared for IAS Mains from 2013 to 2017 and faced interview 2 times. I was selected in UPSC Civil services exam in year 2016 and got 936 Rank in this. During this, period I was again selected in Haryana civil Services with SDM this time. Due to low rank in UPSC CSE, I preferred to serve in my home state. My service in civil services gives me high level of satisfaction due to its 'Pay back to society' theme and also due to its diversity of work.